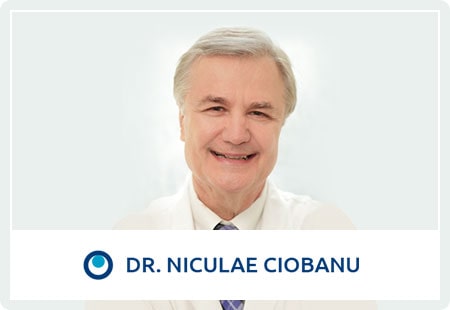 About Dr. Niculae Ciobanu
Niculae Ciobanu, MD, FACP is a skilled physician who is board certified in internal medicine, medical oncology, and hematology. Dr. Ciobanu received his medical degree from Bucharest School of Medicine in Romania, where he graduated as class Valedictorian. In 1976, he completed his residency in Clinical Laboratory and Hematology at the Cantacuzino Institute and the Hematology Institute of Bucharest, Romania. Dr. Ciobanu completed a residency in internal medicine at State University Kings County Medical Center in New York in 1981. His fellowship was in hematology/oncology at the renowned Memorial Sloan-Kettering Cancer Center. Dr. Ciobanu authored and/or co-authored 42 peer-reviewed articles, 7 book chapters, and 40 abstracts related to the treatment of cancer and allied diseases.
Dr. Ciobanu is multilingual. In addition to English, he is fluent în Romanian, French, and has an understanding of Spanish.
Office location
New York Cancer & Blood Specialist
945 5th AvenueNew York, NY 10021
Education and background
Specialties
Oncologist
Board certifications
American Board of Internal Medicine
Hematology (Internal Medicine)
Medical Oncology (Internal Medicine)
Education and training
Medical School - Universitatea de Medicina si Farmacie Carol Davila Facultatea de Medicina
Professional memberships
American College of Physicians
Languages spoken
English
Provider's gender
Male